About the Deb Welch ...
Deb grew up near Philadelphia, Pennsylvania. Her father was a Marine who had fought in the World War II Pacific theatre; her mother is a nurse who had specialized in neo-natal care. Before writing, Deb succeeded in other careers. In her early twenties, she worked for a Philadelphia-based department store and remembers selling furniture to the heavyweight champion, Joe Frazier. Several years later, she joined a technology firm and throughout the 80s, Deb oversaw the implementation of computer-aided patient care information. During this fourteen year career, she traveled to hospitals and major medical centers across the United States.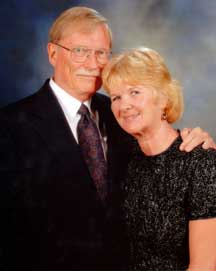 After discovering the Low Country's ambiance, Deb and her husband moved to coastal South Carolina in 1991. This region became the setting for Flashback. For the next ten years, they owned and operated a vacation rental business on Hilton Head Island. After selling the business to a key employee, Deb and her husband are semi-retired, enjoying an active life on Hilton Head Island and traveling together.
Here are highlights of Deb Welch's work as a writer.
Published

May 2007

May 2007: Deb Welch published

Flashback

: A Low Country Novel

.. Her first novel earned the iUniverse Publisher's Choice designation for editorial integrity and design quality. This status gave the book exposure on a Barnes & Noble New Release table for ten weeks. A year after publication, Flashback also received a prestigious Star designation from the publisher.

Television

Appearances

August 2007: Trish Hartman interviewed Deb Welch on Savannah's WJCL/Fox 28 News.

October 2007: Chris O'Donnell featured Flashback on Books and Authors: WHHI-TV.

January 2008: Deb Welch appeared on Charleston's ABC Low Country Live Program.

Re-Published

Sept 2009

September 2009: Deb Welch re-published Flashback with Create Space. The second edition is subtitled A Nate Dunlevy Novel. Create Space is located in Charleston, SC and the company is a division of Amazon. During the re-write of this book, Deb incorporated feedback she received from reviewers, corrected errors, and improved the structure. Although minor elements of the storyline have changed, the characters, setting, and plot remain the same.

Published

Sept 2009

September 2009: Deb Welch published Payback: A Nate Dunlevy Novel with Create Space. This is her second novel and the sequel to Flashback. The book begins in the Low Country, but the story takes readers to Madrid, Washington DC, and Beirut. Although the venues differ, both novels are fast-paced adventures featuring heroic men and women and the life-altering challenges they must overcome. In June 2011, Chris O'Donnell featured Payback on Books and Authors: WHHI-TV.